We are the Allworx experts!
Complete Sales, Service, Installation, and Support
Business Phone Systems & Computer Network Systems
VOIP and legacy Digital Systems - most major brands - nation wide
---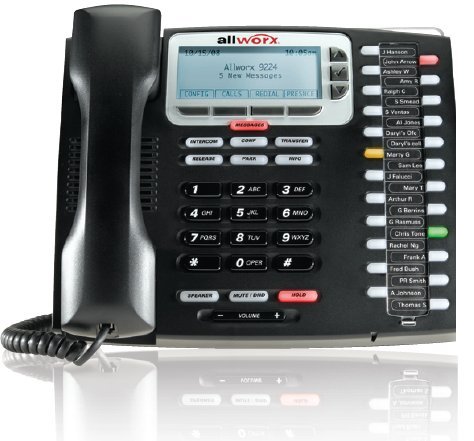 Our corporate headquarters are located at:
TELMOVE
420 Apollo Street, Suite E
Brea, Ca. 92821-3119
(714) 990-2444 - FAX (714) 990-2777
National Toll Free Hotline (800) TEL-MOVE
FAX (888) TEL-MOVE Email: TELMOVE@TELMOVE.com
Schedule sales or service nation wide at Service@TELMOVE.com
TELMOVE is Manufacturer trained, certified, and authorized - serving our clients nation wide for over 30 years.
TELMOVE has been awarded the most prestigious award by ALLWORX as the leading Platinum APEX dealer in the USA specializing in excellence in sales, service, installation and nation wide support of all ALLWORX VOIP systems.
TELMOVE also services and supports most major legacy brands of phone systems - nation wide - TELRAD IP & Avanti, ESI, NORTEL, AVAYA, TOSHIBA, INTER-TEL, EXECUTONE and many more - call us to discuss your needs.
We customize your system to meet and exceed your company's specific immediate and future communications needs, we save you time, and money with our team of certified experts in systems engineering, application design, installation and support of all of your phone, data, internet, and video communications systems - nation wide!
If you are relocating or opening new branch offices anywhere in the world - we do it RIGHT for you!
With expert consultation, systems engineering, application design, configuration, implementation, long term support, financing, local, long distance, and internet services, local, private, virtual, hosted, or VOIP based networks, inside phone and computer network wiring, hardware, software, training, ongoing support, honest and experienced advice, maintenance and repair - WE DO IT ALL. (and we have been doing it RIGHT!- for over 30 years).
Call our nation wide toll free service center hotline for more information or to schedule service anywhere - nation wide
Nation wide service center hotline - (800) TEL-MOVE